Hey Look! what our customer talk about us !!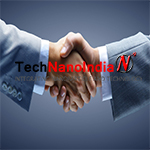 Highly Recommend. Products is fantastic and excellent quality. Packaging was excellent. In morning I was not at my office and I got a call that your courier is received. I was so shoked that this is absolutely one day before then expected time to deliver. I got too relaxed as I was running out of days to complete my work.
In terms of purity and quality - According to me Technanoindia has provided me the product which I had asked for so I am fully satisfied with the quality of the nanoparticle I had ordered.